Daisytrip cardigan: $1.99 from Salvation Army (blush pink! my favorite color!)
Pink: Denim dress (LOVE) $15.99 from Dresscode
Mudd shoes: $3.99 from Goodwill
Socks: $2.00
Tights: $3.99 from Walmart
Total look: $27.96
I can tell you that it has NOT been Spring here! When I put this look together..I was longing for Spring..being in an open field with wild flowers..warm sun on me..quiet..and a nice book. It's a dream guys..there is nothing but snow here. Saturday started out pretty nice, and semi felt like a spring day..however, then the Easter egg hunt started. Guys, I will never go to another egg hunt! it was the WORST! First thing to go wrong..forgot stroller for my almost 30lb 1 year old...second had to carry him for an hour and a half cause I thought the hunt started at 11am. Third thing to go wrong..swarms of parents crowding me in till I couldn't move or breathe. Fourth thing, smoke being blown in my son's face...come on, if your going to smoke, go do that away from babies. Fifth thing to go wrong..a big six year old boy trampling my son in the 0-3 year old egg hunt! Sixth..parents..swarming in from all angles with big grocery bags scooping up all of the eggs so that the kids that didn't get any..had none. The hunt is for children..let's all be kind and let them have fun doing the hunt. My daughter ended up not having any eggs, and she went over to a little girl who's mother had a mountain of eggs that she collected and saw one egg straggled from the pile and was going to take it..then the mother snapped at her. I said " I am sorry, she didn't even get one egg, I see you have a mountain there..not only is that sad, and very childish. NEVER doing that egg hunt again. My daughter did end up getting 5 eggs in another race by the end of the day..however, I could not let my son enjoy it, because the animal stampede would have crushed him. I miss the quiet calm egg hunts that I remember as a kid. I thought spring was about happy and kindness..must just be in my mind...lol.
I also want to give a big thanks again to Claire, she has featured me many times and I always get warm happy fuzzies inside when someone likes a look :), not to mention the fact that she is always super sweet. Thanks Claire! stop on over to check out her cute blog as well. clairejustineoxox.com
Today I am linking up with: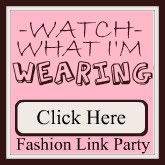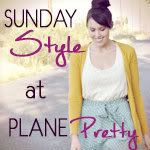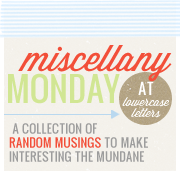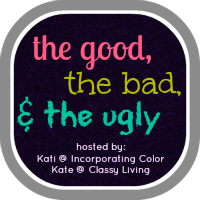 "