Old Navy shirt: $3.29 from Goodwill
Premiere jeans: $8.00 from Dresscode
Qupid shoes: $6.50 from Salvation Army
Total look: $17.79
I am calling this post red & blue because of the "gang" markings in the graffiti behind me. The whole time that I was here doing the shoot...Emily's father kept telling me that I was going to end up being dead before I got home because of the red and blue gang writings behind me. On the positive note..I made it out okay, and I just liked the different background.
What am I loving about this outfit? I am loving these heels! Do they not scream fun or what?! They give this casual look a bit of sexy, and surprise that I just love! I mean..how can you not love leopard print shoes?
I hope that you all had a wonderful Fourth of July weekend. We all spent the Fourth at a cookout with some of the family, and watched the fireworks later on from the back of the truck.Yesterday, we had another cookout with the other half of the family. I have to say that the cookout did not have one dull moment at all! There were so many injuries yesterday that I wasn't sure if we were all going to make it through the cookout or not. The first injury was Emily's dad getting a busted lip from him and the dog bonking heads at the same time. Next was the blasting fight with the roman candles..let's just say..someone got hit in the head..but luckily no injury at all! just pain from the hit. Last was a burning hit to the side of my eye from a piece that fell down from the firework...lol luckily it was not IN my eye, and my eye is fine. Next time I will be WAY far away!
Today I am linking up with: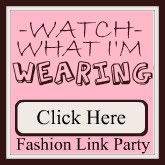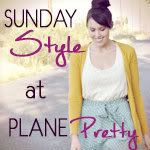 "