American Eagle tank: $6.00 from Dresscode
Premier jeans: $8.00 from Dresscode
Express bag: $45.00 from Dresscode
Sandals: $3.99 from Plato's Closet
Necklace: $1.99 from Goodwill
Bracelet: $1.99 from Goodwill
Gap belt: $1.99 from Goodwill
Total look: $68.96 (now normally I would NEVER spend that much for a purse..but it was my consigner money, and I decided to splurge for the bag.)
I just started my new job this week, so I have been super busy trying to get everything done and adjusting to my new schedule, so my apologies for not being a good "blogger".
Here lately, I have been finding a lot of cute American Eagle things at the Dresscode, that I would not normally buy in the store (cost, and usually a little too plain for me) I loved this crochet peace tank top and I can wear this $6.00 top in a multitude of ways. I see that I will always pair it with these jeans, because I just love these jeans! I don't know what I would do without them! What else am I loving? This new haircolor! I don't know how long it will stay that bright when the sun shines on it but, this time I purchased Garnier Nutrisse Light Intense Auburn for dark hair. Loving it so far..we will see how long it lasts.
Why label this posting Peace, Love, And Happiness? Well, the obvious for one is the peace shirt, and necklace..the love of the items, and haircolor, and for the peace and happiness of where I am at right now. I am finally getting to that place in my life where I am at peace with where I am, what I don't have, and the happiness to love what I do have. I always want better things, but when they happen they will..untill then I must be a peace, and love what I do have.
Today I am linking up with: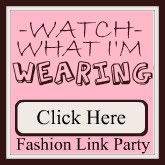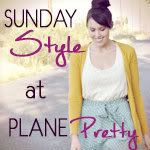 "