Charlotte Russe jacket: $8.99 from Dresscode
Forever 21 tank: $2.50 from Forever 21
American Eagle jeans: $18.99 from Dresscode
Steve Madden shoes: $3.99 from Goodwill
Necklace: won from a giveaway at Anchors & Honey blog
Purse: $1.99 from Volunteers of America
Total look: $36.46
This is the only picture that I got done yesterday. It was so hot that my makeup kept sweating off, and the kids were going psycho as soon as I started pictures. I am going to try to do the rest of them this evening for the week, but I am not sure if I will be able to or not! This week is going to be really hot here, and the kids may not cooperate..lol.
I love neutrals because you can wear them with anything fun and they will give you a classy finish. I have been wearing these Steve Madden shoes like crazy since I found them at Goodwill. I just love them..they go with everything.
Today I am linking up with: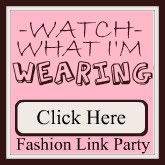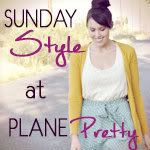 "