Old Navy tiger shirt: .50 from Salvation Army
Pink shorts: $8.00 from Plato's Closet
Aeropostale shoes: $8.00 from Aeropostale
Jewelry: $10.00 from yard sale
Total look: $26.50
I don't wear t-shirts much..but when I do, I like to dress them up. I do like silly t-shirts, or cartoon shirts, but I like to have fun and be creative when I am dressing them. I really thought that this tiger shirt was cute when I saw it a few weeks ago for half off day, and for .50 how could you refuse? I saw lot's of "bling" in this shirts future when I picked it up!
I found this cute necklace from my mother #2 in with her yard sale items, and I thought that it would be perfect to dress-up many outfits with, and that it was a great statement piece. The tennis shoes? well how could I resist? Bling on your shoes?..Yes, I will take them!
Today I am linking up with: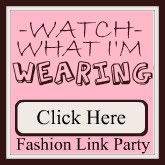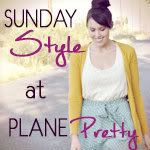 "