Hello everyone. I first want to thank everyone that commented on my posting/contacted me with your kind words. It makes it nice to know that someone out there cares. Thanks to everyone for understanding the ups and downs. So for today's posting I received an Ohio Thrift card for Christmas so I got to enjoy thrifting there. I thought some of their prices were high, but I got a lot of great items. I also got two sheets to put up for my blog too!
Vintage dress: $8.99
White House Black Market top: $5.99
Petticoat: $3.99
Dress: $3.50
Vintage 50's skirt: $3.99
Limited sweater: $2.50
Tommy Hilfiger shirt: $5.49
Vest: $1.99
$2.99
Jolt jacket: $5.99
Banana Republic: $2.50
Anne Taylor top: .75
Abercrombie and Fitch jeans: $8.00 I needed a new pair of hot pink ones since I lost more weight!
Scarf: $3.99
Top: $6.99
Kim K skirt: $1.50! brand new
What do you think? I enjoyed spending my gift card!
Today I am linking up with: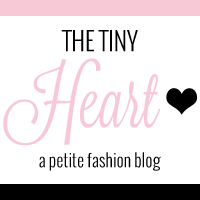 </