Vintage dress from Athens Underground: $60.00
Olsenboye shoes: $13.00 from Plato's Closet
Purse: $3.99 from Goodwill
Total look: $76.99
I often feel like I am from the fifties, and I am stuck in this body that I am in. I often wonder what stories are behind these vintage dresses that I find..was it a first date, a prom even, a wedding day, or an extravagant evening out...etc. Do you find yourself ever wondering the "history" behind your vintage? I find myself often wondering what was down memory lane. When I put this dress on I immediately thought of going to a cruise in movie..well, maybe not during the day time. I love everything about this dress! It is the most light and airy dress that you will ever put on. I found this cutie at Athens Underground, and I tried it on and was in love.
So, guys today is the day! My sister is having her baby today..and I am super excited to be an auntie and hold him and love him, and give him back when it is time to go..lol. Talk about another memory lane! I am glad that someone else is having the cute baby this time..lol. I love babies, but I am good with my two..so now it is time to love, and hand back. I am also excited to get my hands into some newborn photography as well!
Today I am linking up with: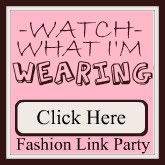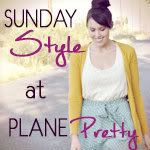 "